Professional Office Furniture Installation Company Serving King of Prussia, PA, Businesses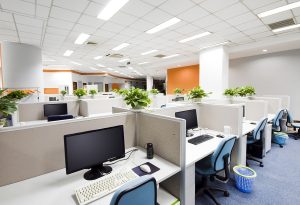 Are you looking for an experienced, reliable, installation company for your office furniture? If so, look no further than Advance Office Installations. We've been serving offices and commercial businesses in King of Prussia, Pennsylvania, since 2005, providing professional and efficient furniture installation services. Whatever items you need – desks, cubicles, shelving, demountable walls, and more – we can expertly install them for you.
What Makes AOI Stand Out
You can feel confident in the quality of our services knowing that we have over 50 years of combined industry experience, not to mention our installers are all certified with major furniture manufacturers such as Steelcase, Knoll, Haworth, and Allsteel. Throughout years of service, we've become knowledgeable in all aspects of furniture installation, including moving, boxing, and storing furniture, electronics, artwork, and other items. Our wide-ranging services and extensive experience has allowed us to serve many different types of clients, including:
Hotels
Retail stores
Universities
Churches
Libraries
So, wherever you need our services, Advance Office Installations is more than qualified to help you. We even offer detailed design and space-planning services to determine a configuration that works best for your office space. If ultimately you discover that some of your furniture or other items don't fit into your reconfiguration, we can safely store them in our 22,000-square foot warehouse.
More than anything, we make it our mission to provide businesses with the same quality of service we would want to receive for ourselves. Contact Advance Office Installations today to learn more about the office furniture installation services we offer to businesses in King of Prussia, PA, and nearby areas.