Expert Office Furniture Installation Services for Businesses in Cherry Hill, NJ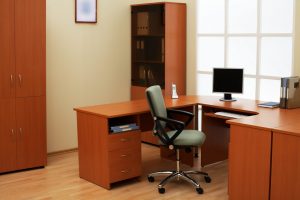 When you're moving your business into a new office, you might find yourself in need of professional installation services. Luckily, if you're located in the Cherry Hill, New Jersey, area, you can turn to the experts at Advance Office Installations. We offer comprehensive office furniture installation services, streamlining the process and eliminating any unnecessary stress.
Advance Office Installations can handle all aspects of your project; we'll install desks, cubicles, shelving, demountable walls, file cabinets, and more. Our skilled installers possess decades of combined experience in the office furniture industry, and we also have certifications with many acclaimed manufacturers like Haworth, Steelcase, Knoll, and Allsteel, so you can feel confident knowing that your items are in trusted, knowledgeable hands.
Our experience installing furniture isn't limited to offices. Our full-service approach allows us to meet the needs of virtually any commercial client. We've served:
Banks
Hotels
Universities
Libraries
Churches
Retail stores
Military and government facilities
Additionally, we're proud to boast expertise in all aspects of furniture installation, including boxing content, moving sensitive equipment, and even designing office layouts. So, you can turn to us to carefully move your items, including computers and artwork, and we'll help you determine the best possible configuration in your new space for optimum workflow and synergy. We can even store excess furniture you may no longer have room or use for in our secure 22,000-square foot facility.
Contact Advance Office Installations to learn more about us and our extensive services. We're proud to be a top office furniture installation company serving businesses throughout Cherry Hill, NJ.